The June Canavan Foundation  is delighted to announce the provision of a $50,000 grant to the Netball Foundation  to help empower marginalised girls through netball.
The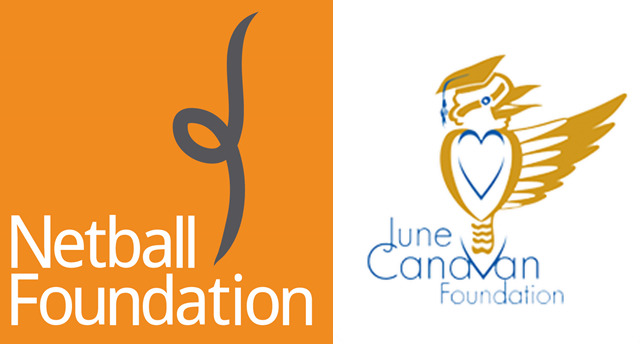 funds will be used to support the Confident Girls initiative, which uses netball as a tool to improve the mental, physical, social, psychological, and the emotional health and wellbeing of marginalised girls and their communities.
On the ground, the donation will support the expansion of programs including the Gazelles Empowerment Program, introduced by the Gazelles Netball Club in the Baulkham Hills Shire Netball Association.
The Gazelles Program is broken down into face to face delivery modules, resources and coach and parent takeaway/handouts, focusing on the Empowered Girl, the Resilient Girl, the Confident Girl, the Compassionate Girl, the Active Girl and the Connected Girl. 
The Gazelles Netball Club, in partnership with Netball NSW, will now engage six to eight pilot clubs in rolling out the program in 2017, while working with Western Sydney University on engaging a research student to evaluate the impact of the empowerment program.
Nadine Cohen, CEO of the Netball Foundation was honoured to be a beneficiary of the June Canavan Foundation.
"This funding will make a huge impact on the lives of marginalised girls and their communities, helping to bring the transformative power of netball to reduce gender inequality across Australia and to bring about positive social change.
After all confident girls become confident women."
The June Canavan Foundation was established in 2010 to honour the memory of Dr June Canavan, a much loved sports physician and family doctor living and working on the Sunshine Coast. Her life was cut short when she died in a plane crash while travelling to Kokoda, Papua New Guinea in August 2009.
The June Canavan Foundation is creating a legacy which builds on June's humanitarian work, providing financial and other support to existing projects in four areas close to June's heart: sport, health, education and conservation.
The Netball Foundation is the June Canavan Foundation's first major sport partner.
"With Sport and netball close to June's heart, we loved the community impact of so many of the projects that the Netball Foundation has created and supported over the past 12 months. We are confident that there are many more confident girls out there now than there were a year ago," said Anne Gripper, June Canavan Foundation Chair.
The Netball Foundation is the fundraising entity of Netball Australia – raising and granting funds to empower marginalised girls, women and their communities through netball.
Thanks to the Netball Foundation's partnership with the Australian Sports Foundation, donations of $2 or more are tax deductible. You can have an impact and help to give every girl a chance! Make a donation by clicking here.